Common Mistakes Most People Make Before Moving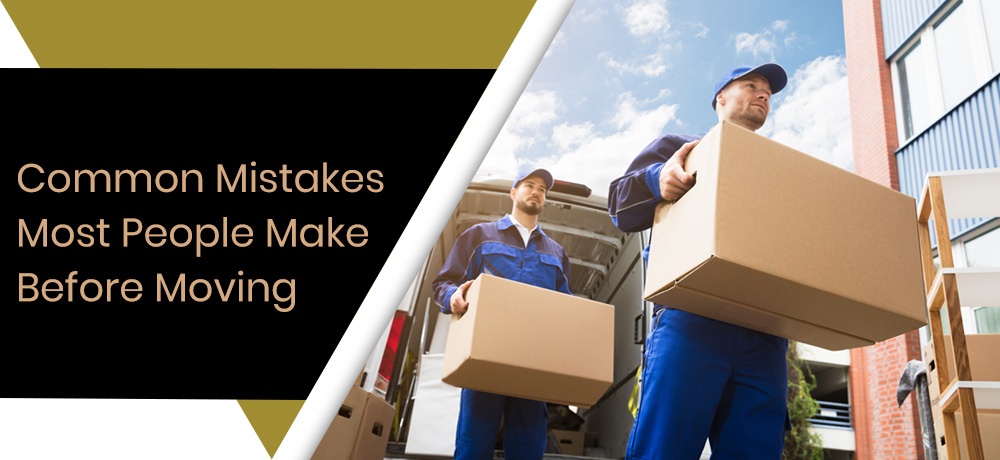 Relocating from one place to another means juggling a lot of responsibilities at a time. It takes a ton of planning, effort, time, and money to ensure the moving process is as less stressful as possible. However, most people think that moving is just a dump-pack-box routine that can be easily carried out with minimal preparation.
This sort of a moving approach may lead you to be disorganized, which could lead to loss or breakage of your valuable possessions. To help you avoid some basic errors while preparing to move that could prove to be costly, LR Moving & Deliveries has put together a list of the most common mistakes people make before moving.
1. Being unprepared
Moving requires a lot of time and planning. You may think that the process will become easier once you get started, like throwing everything in a box and taping it all up! Unfortunately, it is not, and you should get started early on!
2. Booking movers at the last minute
Procrastination can lead to last-minute panic attacks! Relocating requires multiple steps, and the first crucial one is booking your movers. Make sure to book your moving company in advance to avoid chaos, especially if it's during the busy time of the year.
3. Failing to pack and disassemble
Disassembling, packing, taping, labeling takes time. Giving yourself insufficient time can lead to stress and haphazardly throwing items in the moving box, leading to damages. So make sure to allow enough time for packing like a few days before, so that you can plan better.
4. Packing heavy items first
Filling heavy items like books and other items in the biggest containers can make it hard to move and take longer. To avoid adding weight on your back, shoulder, and legs, pack the heaviest items in the smallest boxes.
5. Forgetting to empty your cabinets
Leaving cabinets, dressers, and other furniture pieces full of clothes or items lying around can add pressure on the day of moving. Spend a few days of going through every room so that everything is wrapped and sorted carefully.
6. Leaving the boxes blank
It's essential to label all the boxes thoroughly! Ensure to mention handling information if it contains fragile items or others, location of the new home, and the room the box is destined to be placed in.
To avoid these and other mistakes while moving, reach out to the experts at LR Moving & Deliveries. We are a family-owned and insured moving company that provides a full-service residential moving across London and South Western Ontario. We have been helping homeowners with their moving and delivering needs for over fifteen years. You can count on our exceptional service when your thinking of moving to a new place!
For a complete list of our services, please click here. If you have any questions about moving, we'd love to hear from you. Please contact us here.
---
---