What Makes LR Moving & Deliveries Stand Out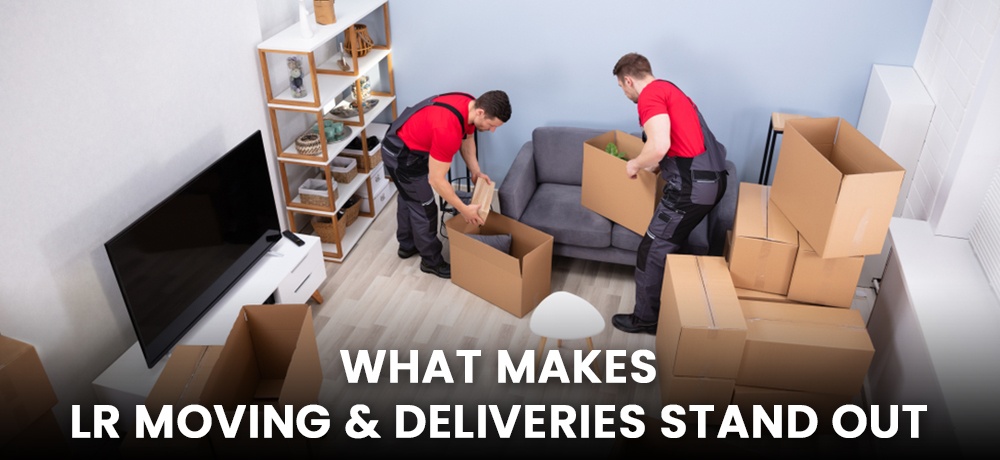 Thanks for stopping by our blog. If you're looking for more information about LR Moving & Deliveries, you've come to the right place.
About LR Moving & Deliveries
Started in 2005, we are a family-owned packing, moving, and repelling company operating out of London, Ontario. While we do general packing, moving, and relocation of residential and commercial items, we are also specialists in complex procedures that are involved in the moving of cumbersome loads. Our vast experience in moving items to hard-to-access locations or units that require specific repelling equipment like household furniture, in case we can not access the property any other way, makes us the best choice for all your moving needs.
We are a mobile business and are proud of the convenience we offer the southwestern Ontario community. We consistently deliver and are open from Monday to Saturday from 7 am to 5 pm and even on Sunday from 9 am to 12 pm.
Since starting our business over fifteen years ago, we can thankfully say that demand for our services has risen tenfold, along with the region's economy. Our company has been blessed as the population boom and new developments resulted in our rapid expansion and profitability right from the word go. We always operate according to safety guidelines set by the state to protect our clients and their belongings. However, the COVID-19 pandemic has also necessitated extra hygiene measures, which we take very seriously.
The LR Moving & Deliveries Difference
Our client base is unsurprisingly made up mostly of individuals who need regular household moving services. That being said, we provide our services to all consumers and have learned that every situation is unique, every customer is different, and hence we approach each task as it comes.
One aspect that makes us second to none is our unbeatable track record of keeping our promise of safe and secure packing and moving and prompt and timely delivery across our service areas. What sets us apart from the rest of our competitors is the peace of mind we inspire in our clientele and the stress-free moving experience all our customers enjoy. With our small-business feel and big-company moving abilities, we can connect with our clients personally while never failing to perform.
Our most significant achievements have been the continuous growth of our list of satisfied clients, along with our membership to the Better Business Bureau and consolidation as one of the best movers in the southwestern Ontario area.
Our dream for the future is to continue our growth and provide conscientious packing and moving services for generations to come.
While we are passionate about what we do, we also care about protecting the environment. We try and do what we can to make a difference with our effort towards recycling, reusing, and donating. We also believe in giving back to society and, as part of that belief, sponsor the London Bandits hockey club to promote and develop organized amateur hockey for youths in the City of London.
To learn more about all that we do at LR Moving & Deliveries, please click here. If you have any questions about how we can help you, we'd love to hear from you. Please contact us here.
---
---