Why You Should Choose LR Moving & Deliveries!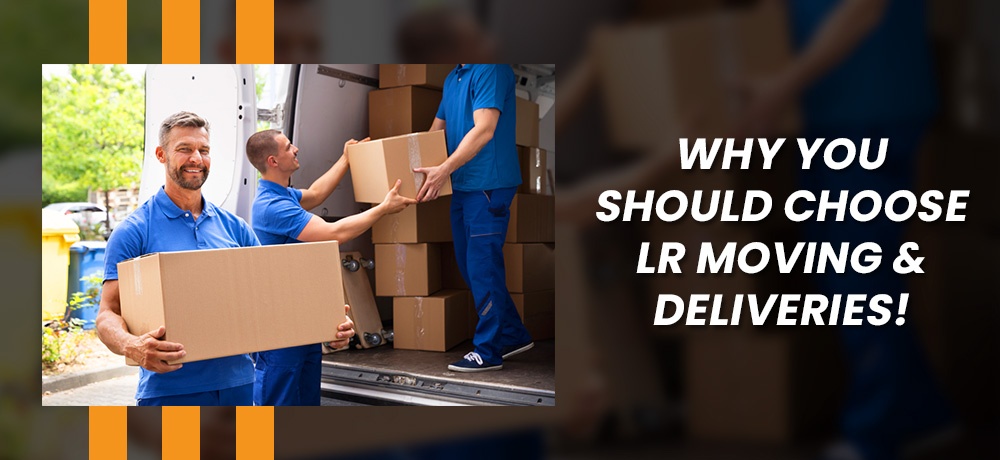 If you're relocating to a new home and need to shift large items, including pianos and hot tubs, then a moving professional can help. However, to avoid costly damage the moving firm should have the skills and experience to maneuver expensive objects down staircases and transport them safely.
So, if you're looking for an established packing and moving company, you need to put in a sufficient amount of research to find someone that matches your expectations. You need to go through reviews you find online and speak to people who've worked with them.
At LR Moving & Deliveries, we are confident about the services we provide and will not shy away from giving you references. Besides, we will be happy to tell you why we are the top name in the packing and moving sector.
We have been in the packing and moving sector for over fifteen years and have numerous happy clients. If you're searching for a packing and moving company, here are a few reasons why we stand out from the rest.
Stress-free experience
Our team is flexible and open-minded, and we listen carefully to our client's requirements. Therefore, we take extreme care of our customers' precious belongings and are fully insured, which creates peace of mind.
Value for money
We believe in upfront pricing and estimates, so there are no hidden fees. We are also able to offer the same service as large corporations while staying within the agreed budget.
Family atmosphere
We render a friendly and personalized approach to our customers, and treat them all with the same respect. So, whether we are carrying out a big or small job for the client, we can assure them of our full attention.
Quality
We go above and beyond to deliver a level of excellence that is unmatched by the local competition. Consequently, we pride ourselves on rendering a fast and effective service that allows us to efficiently execute jobs on time.
Reputation
We have been in the industry for over a decade, and this rich experience gives us the knowledge to problem solve. As a result, our out-of-the-box solutions have led to growing a large client base, and receiving excellent reviews.
As the best packers and movers in London, Ontario, we ensure that we exceed expectations and always put you first.
Our services include assisting with in-house shifting, relocating, commercial/residential moving, student/senior moving, and deliveries. We also take care of loading/unloading containers and trucks and moving specialty items for clients.
We serve clients across London, Kitchener, Cambridge, Brantford, Port Rowan, Bayfield, and the surrounding areas.
To learn more about the services we offer at LR Moving & Deliveries, please click here. To read what our clients are saying about us, please click here. If you have any questions about how we can help you, get in touch with us by clicking here.
---
---