A Handbook To What We Do At LR Moving & Deliveries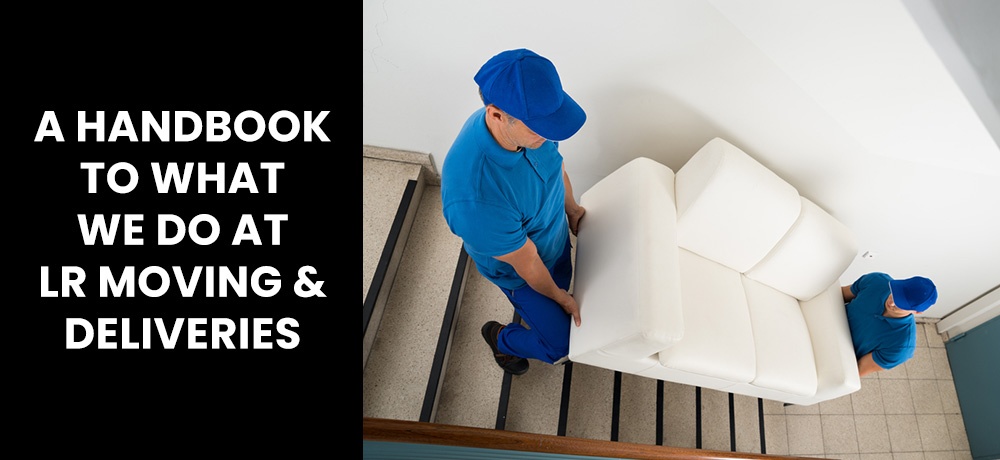 Whether shifting your residence from one state to another, moving down the road, or transporting cumbersome items such as hot tubs or grand pianos, some assistance is always a great idea. Professional moving companies help people and businesses move their goods from one place to another. They generally offer all-inclusive services for relocations like packing, loading, moving, unloading, unpacking, and arranging items to be shifted.
At LR Moving & Deliveries, we offer a wide range of moving services. At the same time, we strive to meet your specific needs in an ever-changing environment. To see how we can assist you with your move, here's a list of our services that can transform your relocation experience and ensure everything works like clockwork.
1. Moving and relocation services
Regardless of whether you're shifting your entire home or business or just relocating partially, our moving services take the hassle out of moving. You see, you can sit back and relax or handle other aspects of the change, and movers will pack up your entire space for you with trained packers who can get your belongings safely boxed up in a fraction of the time it might take you to do it yourself. Under our moving and relocation services, we offer residential and commercial moving assistance and assist students and the elderly in relocating.
2. Deliveries
At LR Moving & Deliveries, as our name suggests, we offer delivery services. This includes the loading and unloading of containers or trucks and delivery right to your doorstep or office. We go above and beyond to ensure safe and prompt delivery while concentrating on customer service and ensuring complete client satisfaction.
3. Hot tub moving services
Having successfully completed hundreds of hot tub relocations over the years, we are experts. Over rocky terrain, up flights of stairs, inside decks, over hills, up inclines, and through walk-outs, we have the experience and expertise to move your hot tub and relocate it to your desired location.
4. Piano moving services
We are also specialists in piano moving and regularly work with private sellers and retailers. We understand that moving a piano is a unique task as it can weigh anywhere from 500 to 1400 lbs. Additionally, we blanket and shrink wrap your piano before transport for extra protection and use piano skids, ramps, heavy-duty four-wheel karts, floor runners, and other equipment to get it done safely and efficiently. We also offer tuning services.
If you are looking for a moving company in London, Ontario, reach out to us at LR Moving & Deliveries. We are a family-owned and operated business, providing full-service residential moving services across London and South Western Ontario for over fifteen years.
For a complete list of our services, please click here. If you have any questions, we'd love to hear from you. Please contact us here.
---
---