Problems Faced On Moving Day And Tips On How To Make It A Stress-Free Process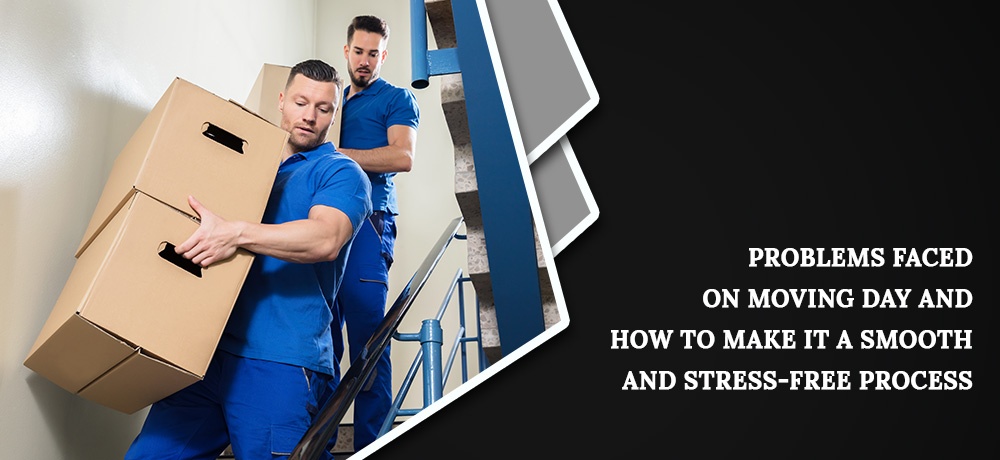 There aren't too many people who are excited about moving house. No matter how small, moving is one of life's stressful events. Getting the packing supplies, finding movers, filling up every box, and taking them from point A to point B can be a headache-inducing process. However, by being organized and with proper planning, you can make the move smooth and enjoyable. As experts in the field, we at LR Moving & Deliveries have written down some tips to make your moving day smooth and stress-free.
1. Closing date being close to the moving date
Most homes are selling at a rapid pace, and moving into them can be stressful if you are not prepared. In a fast real estate market, having a few days between the sale of your home and the relocation of a new home would be best as this gives you time to relocate and time to clean up the old property while not being in a rush.
2. Having to sell and move on the same day
This happens all the time, and it can be a very stressful time, from moving to dealing with a lawyer for keys and cleaning the old property to setting up your new home for the night. If your timeline for the home sale is short and must be done on the same day, it is best to load 50% to 70% of the things in your home into container(s). These containers can be loaded weeks before your move and can be dropped off anytime after possession of the new home has taken place. This only leaves the necessary items like couches, beds, a small portion of your kitchen, and some boxes to move on moving day.
This small move can help your luggage be loaded and unloaded in a short amount of time and will open up your day so that you can focus on your lawyer and last-minute dealings, and also help you reorganize your new home faster for the night.
Once you have moved into your new home and are organized, you may call the container company to drop off the unit to finish the last leg of your move. It is best to have the containers arrive a day or two after the move or on the first free weekend you may have, as this will make it easier to unload and reorganize into your new space.
3. Organizing and setting up the new home
Once you move into the new home, you will find that some items don't fit into some rooms or that you are in need of some new styles or updates for the new space. Prioritize each room and place the important pieces you need in them. If grandma's old china cabinet is too big or is a bit too classic for the new home, it may be time to sell or donate and purchase a new piece to replace it. We tend to carry a lot of clutter with us when moving. A clutter-free home is best because it opens the space, is easier to clean, and is also more functional. Before your move, declutter as much as possible. This will make your same-day move and relocation better, quicker, cheaper, and stress-free.
At LR Moving & Deliveries, our goal is to exceed your expectations. As the go-to experts in moving, our company has been blessed as the population boom and new developments resulted in our rapid expansion and profitability right from the word go. We always operate according to safety guidelines set by the state to protect our clients and their belongings. But, the COVID-19 pandemic has also necessitated extra hygiene measures, which we take very seriously. We are a mobile business and are proud of the convenience we offer the southwestern Ontario community. Visit our website to learn more or contact LR Moving & Deliveries today!
---
---